Clinic and community based physiotherapist in Wilmslow, Cheshire
Welcome to 'physiorehab2u'.
PhysioRehab2u comprises of both a domiciliary and clinic based physiotherapy service.
Our domiciliary physiotherapy service is where a physiotherapist will come to your home to assess, treat and facilitate your rehabilitation. We also offer outpatient appointments at our clinic room at Wilmslow CAM Clinic on Hawthorn Lane, Wilmslow.
We will carry out a thorough assessment of your needs and then develop an individual treatment plan especially made for you. An exercise programme will be developed and tailored to your specific needs with a holistic approach in mind.
PhysioRehab2u was formed by Karen Mclaughlin MCSP having identified a growing need for patients requiring physiotherapy at home. With in-patient hospital stay becoming shorter and patients being discharged from hospital much quicker, it is vital that your rehabilitation starts from the time you are back at home. We can visit you after your discharge to ensure that you are comfortable, safe and confident with your recovery and start your rehabilitation programme.
Our aim is to support NHS, private healthcare and care services for patients who need physiotherapy at home and are unable to be treated in an outpatient clinical setting.
We are able to provide quality treatment in your own home without the hassle of parking, lost work time travelling to a clinic or having to find someone to drive for you if you are unable to drive due to injury or surgery. We will bring all relevant equipment to your home e.g. ultrasound, exercise ball, sticks, theraband.
We also have a clinic room in Wilmslow (at Wilmslow CAM clinic, Hawthorn Lane, Wilmslow, Cheshire, SK9 1AA) where we can treat your needs when a clinical setting is more applicable.
By combining the 2 services we can treat your every need from the start to the end of your road to recovery!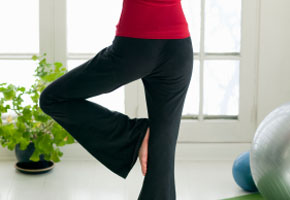 Conditions we treat
Services & Treatments
Get in Touch
07976 980 588
Cheshire